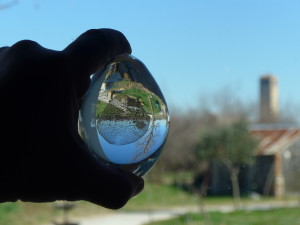 A lagoon drop in a glass bubble. Paolo Andrich, one of the ten inhabitants of the island of Torcello, holds it with care. The artwork was design by his uncle, Lucio Andrich, an eclectic artist. Paolo, a urban planner, and now farmer on the island, is the curator of his artistic legacy. Paolo Andrich's house enjoys the best view of Torcello over the extension of shallow canals and marshes. He opens the gate of his vast lagoon garden to any discerning traveller.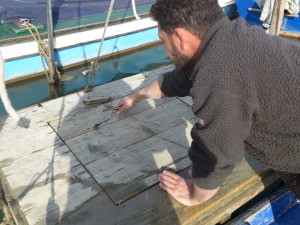 Domenico Rossi is a young and smart fisherman. Every single morning he travels the waters surrounding the island of Burano, worldwide known for the typical colors of its houses and the art of needle lace. He was born and raised there and he would not leave Burano for the world! Domenico is a fisherman of a special kind, though. A specialist of soft shell crabs fishing. Spending two hours with him, sailing the wetlands spotting innumerable small, abandoned islands is a joy for the soul.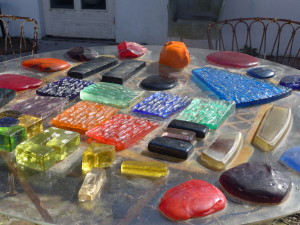 And then, the power of glass. Lucio Andrich knew it very well, and he experimented a lot (see picture above). It could not be otherwise. He actually lived a few steps from one of the most important historical sites in Europe, the Church of Santa Maria Assunta in Torcello and its famous, spectacular 12th-13th c. glass mosaics. In it you'll see a gigantic glass masterpiece, a star among mosaics of its kind: The Last Judgment. A former bishop's see and the centre of the salt production, Torcello is still being investigating by archeologists of fame: traces of 9th-century dwellings and a waterfront have been spotted behind the church. The origins of Venice? Not a mystery any longer.
Duration: 5 hours
By private water-taxi (or public transportation, but it takes a little longer)
& traditional fishing boat

Language: English, German, Italian
Prices upon request
(subject to the fisherman's agenda)