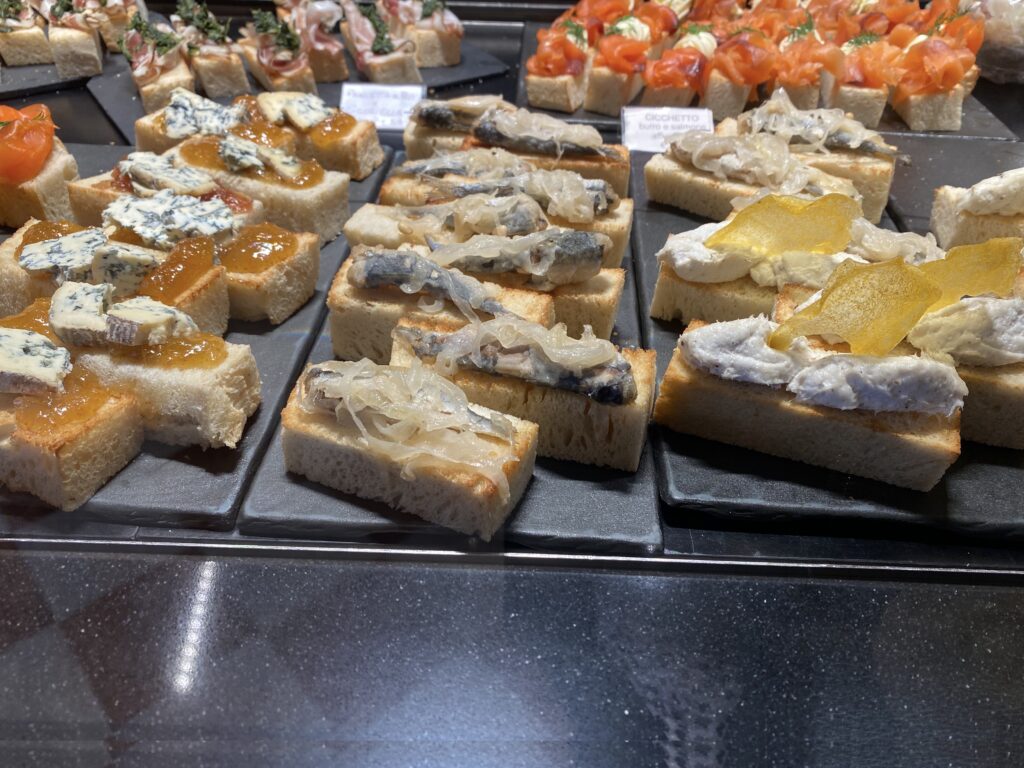 Cicchetti: A Taste of Venice
Pills of History and Local Touch
What about learning the history of Venice, while visiting some of the less known areas of the city, occasionally stopping here and there to sip generous local wines (or a 'Spritz'!), and taste the famous Venetian 'Cicchetti' with 'baccalà, 'saòr', and innumerable other delicious toppings? In other words, what about doing what the Venetians do before lunch or actually for lunch, or in the late afternoon, just before dinner?
We'll be walking in a very Venetian atmosphere, down narrow alleyways and along small canals, admiring art and architecture and learning in bits, between an 'ombra' and a 'cicchetto', why Venice was built and how it became one of the greatest commercial empires of all times.
Available in English, German or Italian
Duration: min 2 hrs
Price: from 160 euros
(excl. price of food & beverage)